VISIT THE LAB |

GET CERTIFIED in our 6 Week Course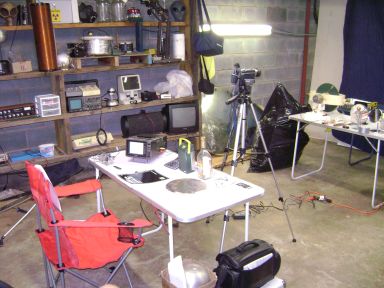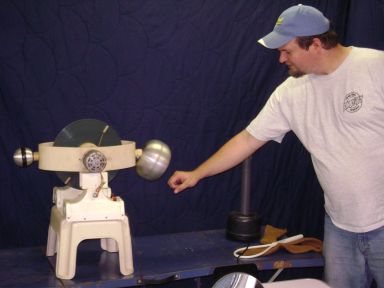 Here's the new UFO Footage from Mexico discussed with Warren on COAST TO COAST AM July 10:
AT LAST, the new L.E.M.U.R. Lab in Asheville, North Carolina is open and functional! And yes, we have already made some history. But first . . .
L.E.M.U.R. was founded in 1995 by Joshua P. Warren to examine the relationship between energy fields and unexplained phenomena. Over the years, we've garnered a lot of media attention. Our work has been featured by the History Channel, Discovery Channel, Travel Channel, TLC, Sci-Fi Channel, CNN, Fox News, etc.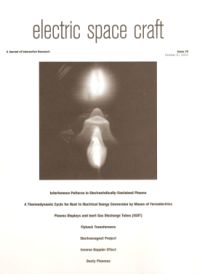 But we're most proud of the science journal cover our work earned in 2004: ELECTRIC SPACE CRAFT, based on our progress studying the formation of natural plasmas, especially the Brown Mountain Lights. For years, L.E.M.U.R. conducted important lab work in facilities operated by our friend, Charles Yost. However, several years ago, our friend passed away, and we realized we needed our own workplace. It has not been easy, but we've finally got what we've sought.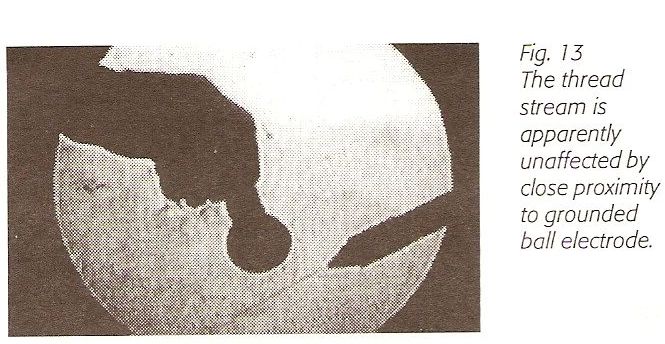 The new L.E.M.U.R. Lab not only has a functional space to research electrostatics, electromagnetics, optics, radionics, psychotronics, astronomy, biology, chemistry, etc, but also living quarters for special guests. It's not grand, but is has what we need to get our hands dirty, testing much of the field data we've collected in a controlled setting. Our first official experiment involved creation of the Coherent Threadlike Stream, initially discovered by Charles Yost in 1995, and published the fall of that year. This image was scanned from the publication.
THE RAY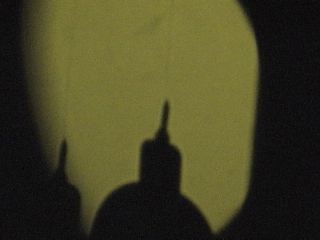 By using a special optical visualization system, known as Schlieren Imaging, or Foucalt Imaging, we were able to visualize any change in air density. You can learn more about this technique by clicking HERE. Next, we produced an electrostatic flow from a metal-tipped electrode. A long, thin, wavy stream of energy could be seen emitting from the electrode. At first, you might obviously think this is simply a flow of ions, HOWEVER:
1. ELECTRICITY: The stream is not affected by the electrode, of opposite polarity, when brought toward it. Nor is it affected by a ground probe brought toward it. If the stream were electrical ions, we would expect it to bend or warp, but it does not.
2. MAGNETISM: The stream is not affected by powerful magnets brought toward it, or even passed through it.
3. HEAT or COLD: The stream is not affected by heat turbulence, such as air rising from a candle or human hand held around it. Nor is it affected by the cold fumes of dry ice.
4. RADIATION: The stream is not affected by alpha, beta, or gamma rays. We were the first group to test this.
So, if this wavy stream is not disturbed by electricity, magnetism, heat, cold, or radiation, WHAT IS IT? We have begun calling this "The Ray." We hope The Ray may be an elusive form of energy (perhaps even dark) that connects our matter to other dimensions. It's still too early to tell, but we have many plans for how to proceed with studying this. Eventually, our goal is to open a portal that allows us to receive information from realms that are usually non-physical to us. At this stage, we are calling this the Ray Hypothesis, but there is much work to do!
Note: Another researcher has found a way to use dry ice clouds to visualize ion streams shooting off an electrode, but this is not the same as our Ray (since The Ray cannot be affected by electrical fields). He is mistakenly calling this phenomenon a demonstration of Yost's CTS: http://www.eskimo.com/~billb/weird/unusual/airthred.html

VISIT THE LAB |

GET CERTIFIED in our 6 Week Course
Copyright 2009 by Shadowbox Enterprises, LLC
---