www.WildGhostPhotos.com
Worley House Phantom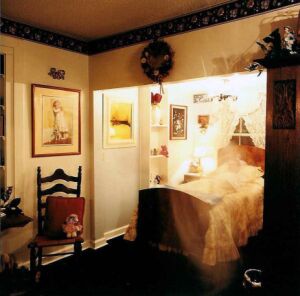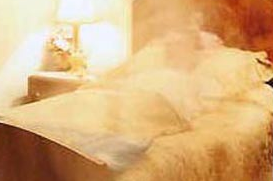 In the fall of 2003, Warren was sent these photographs from the Historic Worley B&B Inn (c. 1845) in Dahlonega, Georgia. According to the Inn's Marketing Consultant, a professional photographer was hired to take pictures of the building in 1999. Afterward, the photos were stored away for four years. In 2003, while perusing the images for their website, they saw a bedroom picture with a blur, and assumed it was simply a photographic flaw. But then someone noticed a ghostly figure lying on the bed within the haze.
Here you can see the photo, as well as a close up of the figure. The Inn believes this is the ghost of Claude Worley, a teenager who died in the house in the late 1800s after being hit by a train. A photo of Claude is below.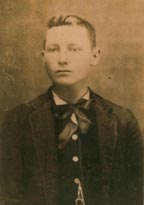 ---

A Strange Observer
(click photo for larger image)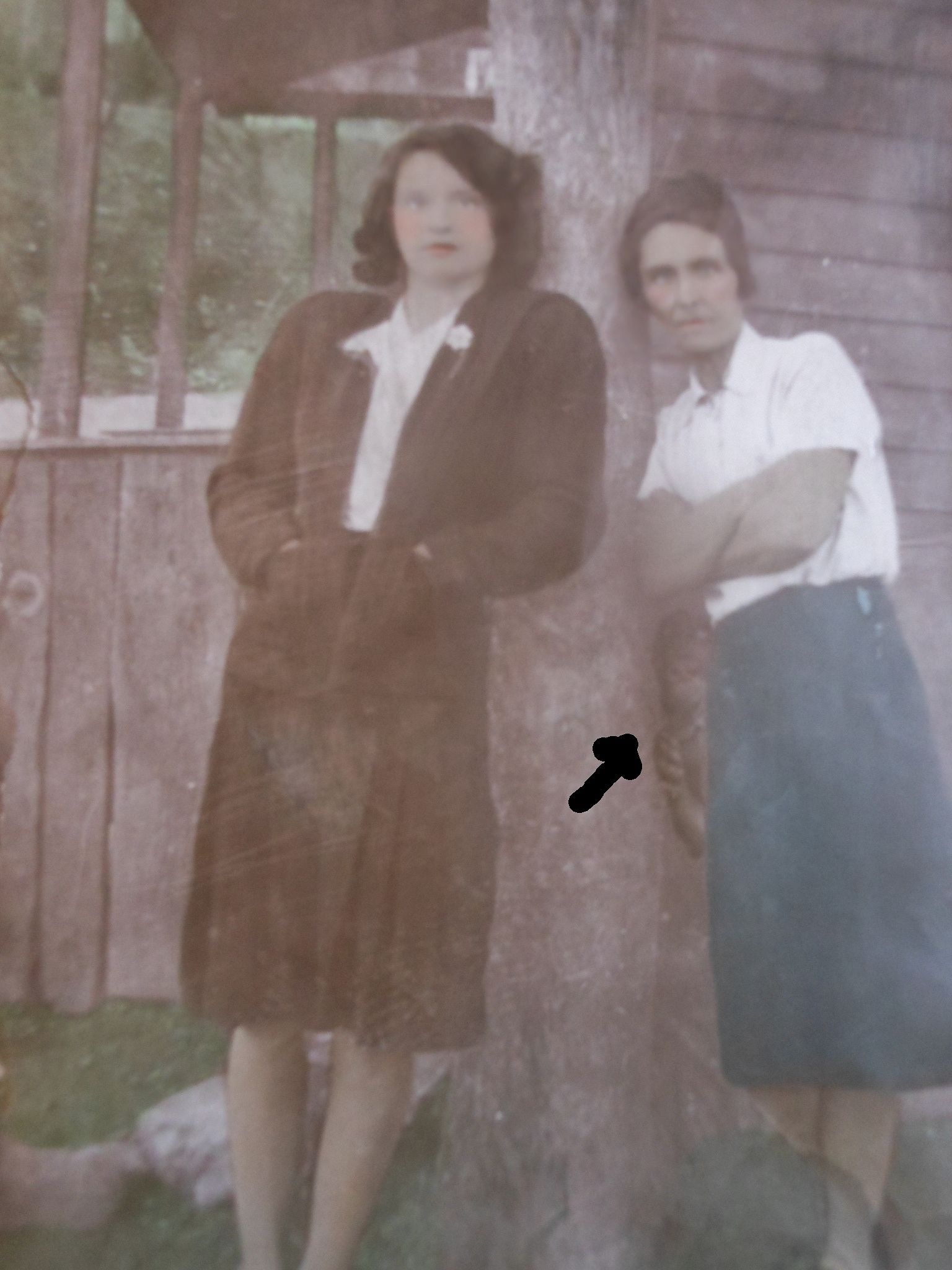 North Carolinian Misty Brooke Keith sent Warren this odd family photo. The younger lady is her grandmother, the other is her great-aunt. The two posed outside the clubhouse of the old cotton mill on Chicken Hill, in Asheville, North Carolina, for this early photo. Numerous adults, and children, died there over decades, many from lung problems associated with airborne contaminants. What is the small being peeking out from behind the great-aunt? Could this be a child's apparition, or another type of weird creature? A close-up and enhancement are on the left.
---
Chloe of Myrtles Plantation
In 1995, Jack Roth captured this photo of an apparition on the front steps of the plantation. Most believe it is Chloe, a slave girl who was tortured and eventually hanged on the property.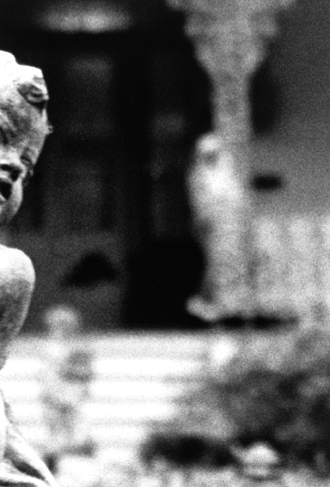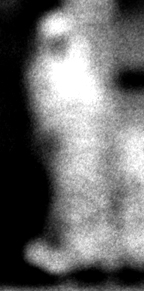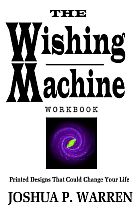 There are 4 more pages of amazing images!