Some material covered on Warren's past RADIO appearances . . .

Expedition: Dracula 2012!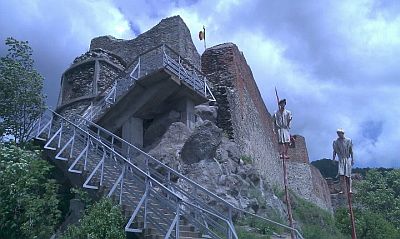 This is the REAL Dracula's Castle, Poenari, that crests a tall, steep mountain in Transylvania. It's now in ruins, and can only be reached by climbing 1480 steps--a daunting and strenuous endeavor! Pic by William Newton.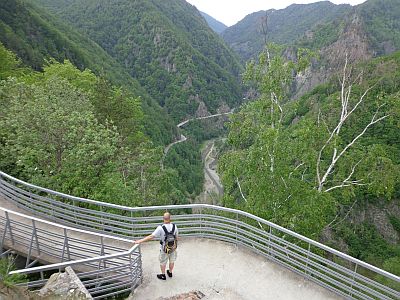 This is the epic view from the REAL Dracula's Castle, Poenari. It's said that Dracula's beloved mistress jumped to her death here to prevent being captured by invaders. Pic by Justin Addison.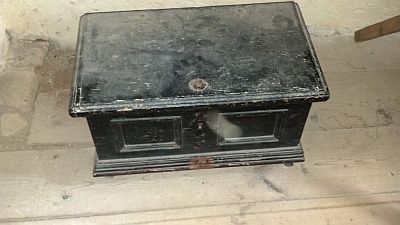 Lauren Warren captured this small ball of possible "spiritual energy" zipping around a box in the sacristy of Biertan, a fortified church. The anomaly is not created by dust, insects, moisture, etc.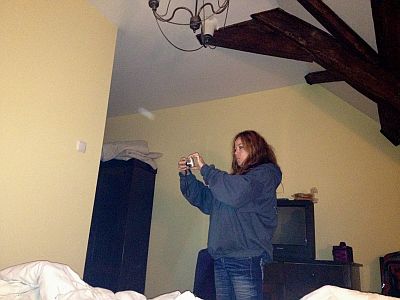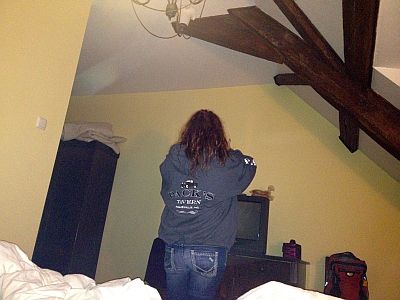 Patricia Dement captured these shots of Shelley Wright during their "night of terror" in a haunted hotel of Sighisoara. Again, an anomaly zips around the room, but it cannot be explained by dust, insects, moisture, etc.
---
"Ghost" Footage Mystery Persists
AUGUST 2012 marks four years since security footage of a ghostly apparition was captured at Asheville High School in Asheville, North Carolina. Warren is re-examining this strange case. Here is CNN coverage from 2008:
You can also watch local coverage on News 13 WLOS at: http://youtu.be/mn638hy1D3w
Here are some close-ups of the "ghost" beside enhancements done by Warren: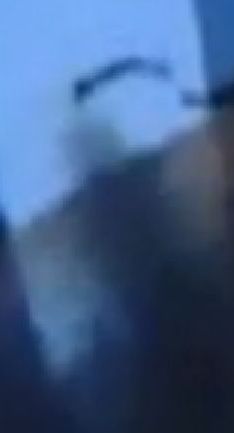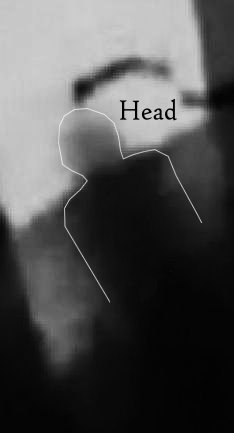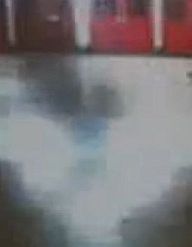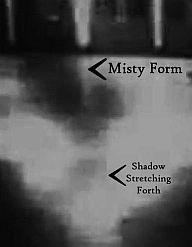 ---
THE APPARITION movie: Pics from Warren's Actual Lab Experiment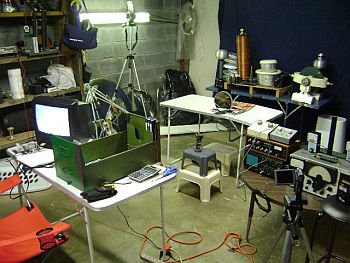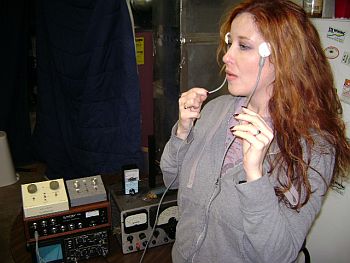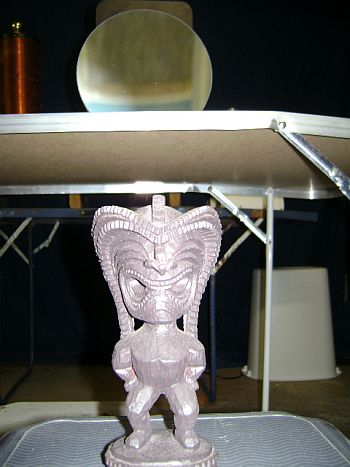 A Strange Observer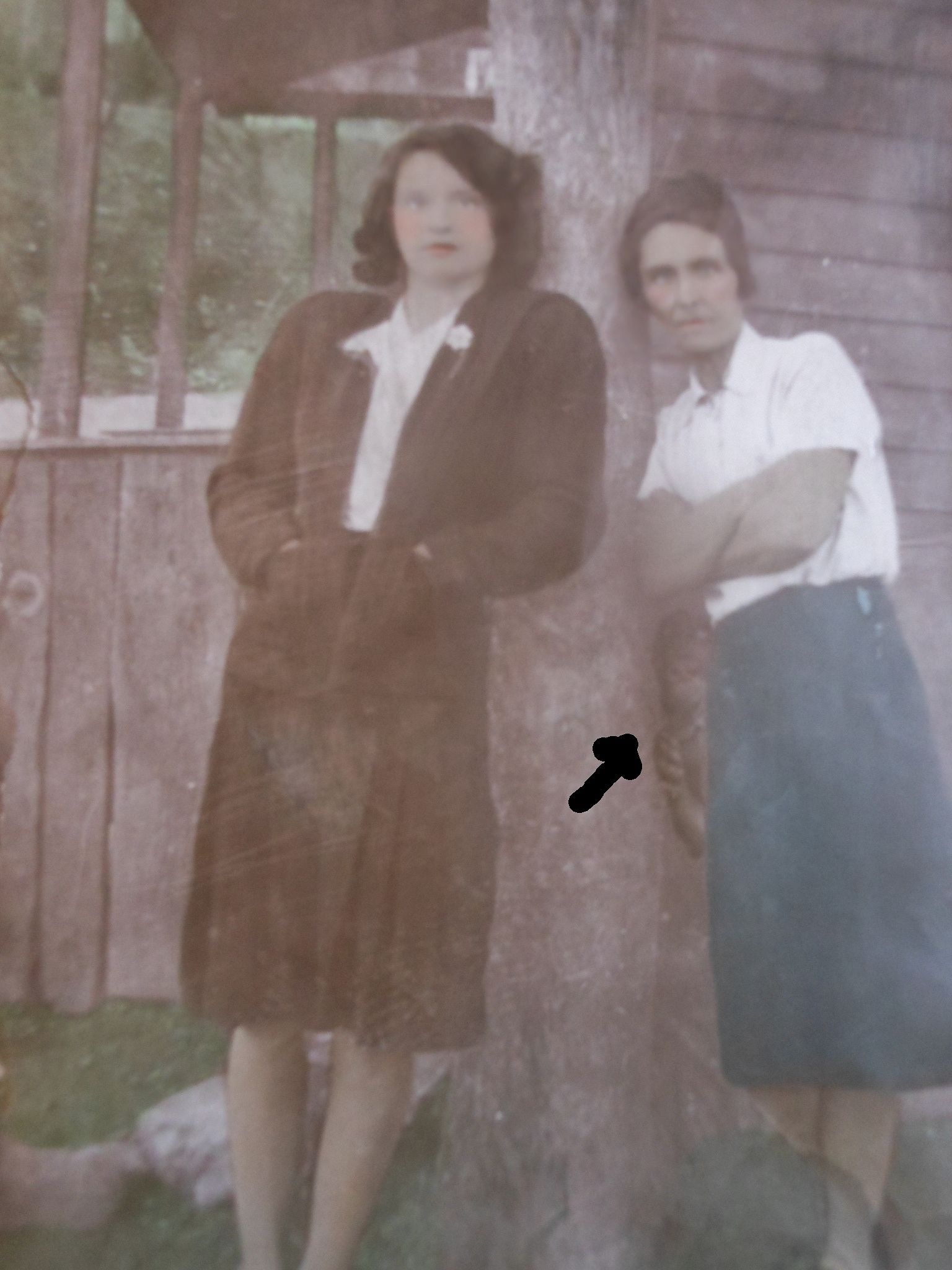 North Carolinian Misty Brooke Keith sent Warren this odd family photo. The younger lady is her grandmother, the other is her great-aunt. The two posed outside the clubhouse of the old cotton mill on Chicken Hill, in Asheville, North Carolina, for this early photo. Numerous adults, and children, died there over decades, many from lung problems associated with airborne contaminants. What is the small being peeking out from behind the great-aunt? Could this be a child's apparition, or another type of weird creature? A close-up and enhancement are on the left. Send feedback to Warren: ShadowboxENT@yahoo.com





Mothman is Back!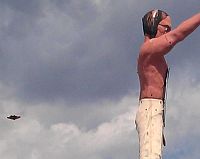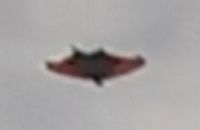 This photo, from late 2011, may show "Mothman" flying over Chicago, Illinois. For more info, click HERE.
=============
PAGE TWO