Joshua P. Warren presents . . .
Own a part of the REAL Dracula's Castle & a Laser Grid to Detect Phantoms!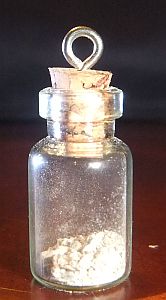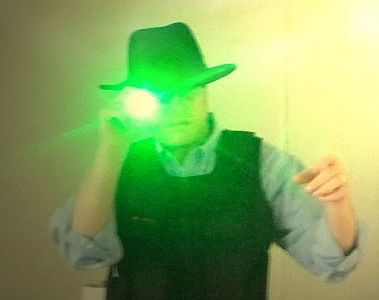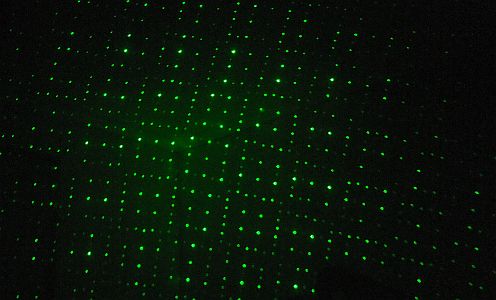 Obviously, while VERY LIMITED supplies last (with Signed Certificate of Authenticity). Probably no more than 50 to be sold:
$39.95 U.S. plus $4.95 s&h
This is possibly the coolest combo I have ever offered!
PENDANT with RUBBLE FROM DRACULA'S CASTLE & LASER GRID COMBO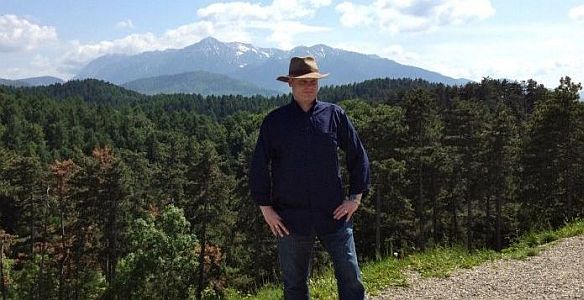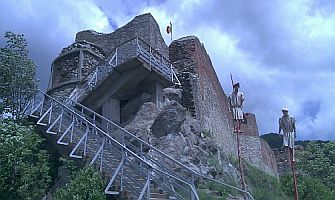 MOST OF YOU KNOW I spent May of 2012 as a host of the Dracula expedition in Transylvania (region of Romania). It was the trip of a lifetime, and the full implications will be revealed in my upcoming books. For me, the greatest part was visiting the ruins of the actual castle of the REAL Dracula, Vlad Tepes (Vlad the Impaler). It crests a tall, dark mountain, and one must climb nearly 1500 steps, by foot, to reach it. It's no easy task, and when you get there, the wind whips through your hair as you gaze at an epic view.
A few places in Transylvania play up their relationship to Vlad to bring in tourism dollars. But the REAL Dracula's castle is Poienari. Look it up online to gawk at the incredible history. This is where Dracula's mistress jumped to her death to avoid capture by the Turks. That terrible incident haunted Vlad the rest of his life.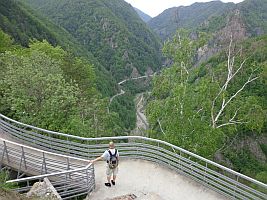 A good foundation of the castle remains, but most of it has disintegrated into ruins. At the foot of the ruins, you will find a white powder of rubble--great blocks that have been exposed to bloody history for centuries, and are now worn down to this state before vanishing back into the soil. I have a very small sample of this rubble powder, and am proud as hell to offer it to a few of you. It comes in a glass pendant you can attach to a necklace to wear, or simply put on a shelf to honor the energy. I am studying my own personal sample, and have been intrigued by the hits of EMFs around it. One night I slept with a sample under my pillow and had a plethora of weird dreams. I feel the best way to experiment with this substance is to spread it around amongst die-hard paranormal enthusiasts. And the money we earn goes to produce the upcoming Transylvania display at my Asheville Mystery Museum in North Carolina. This is a win-win! But as if that was not enough . . .
One of my favorite ghost hunting tools is the Laser Grid. It looks like a normal green laser, but it has a special, adjustable fixture that splits the beam into hundreds of points of light. The Laser Grid comes with a clamp-stand, so you can set it in a stable place and observe. If anything of density moves across the room, you will see it distort the laser grid (like a mirage wavering through--similar to the "Predator" effect). I NOW use these on all my investigations to help me see phantasms. In fact, I used one in Transylvania to investigate the haunted Hunyad Castle where so much incredible stuff happened! (Check out the SPEAKING OF STRANGE podcast from 6-16-2012 at http://sos.alienradio.us/ ).
---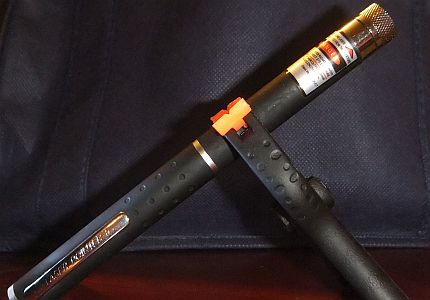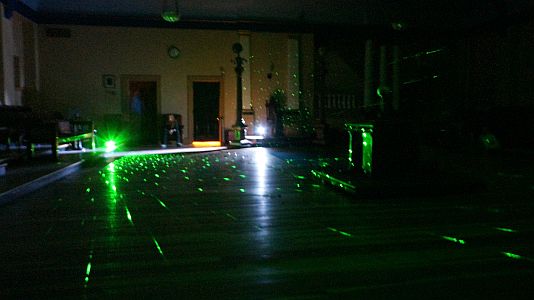 If you order this set right now, you will receive: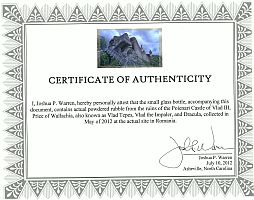 1. The 1" tall glass apothecary jar-pendant filled from rubble from the REAL Dracula's Castle, with:

2. A Certificate of Authenticity personally SIGNED by me, PLUS:

3. The Laser Grid

4. Laser Clamp-Stand, and:

5. Laser Grid Instructions

While supplies last, this entire set is just $39.95! U.S. plus $4.95 s&h

Visiting the real Dracula's Castle in Transylvania was one of the highlights of my life, and this is a small way of passing along part of that excitement to you. These are amazing as keepsakes, gifts, or samples for paranormal researchers. No collection is complete without them. I only have a small quantity that cannot be replaced, so if you feel it's right for you, order now!

As of

This product is:

SOLD OUT

We will ship out stock immediately. However, please allow up to 2-3 weeks for delivery since these are bottled by order.
---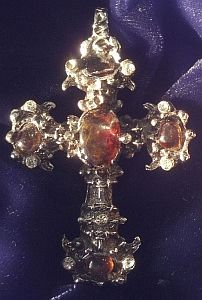 ONE MORE THING, FOR THE SERIOUS COLLECTOR:
Vlad was born in the beautiful Transylvanian village of Sighisoara. It's widely considered the best-preserved medieval city in all of Europe. While there, I relished small shops and antique stores. Right across the cobblestone street from the place Vlad was born, in a small, mysterious shop below the ground, I was thrilled to find an ornate, silver-plated crucifix, adorned with five stones of actual amber. I never saw another like it in all of Romania. As much as I love this crucifix, the money raised from its sale will do wonders for the new display at the Museum. Therefore, I'm willing to sell this genuine, Transylvania crucifix for $995.00, including a Certificate of Authenticity personally signed by me. It's 3.5" x 2.25" and has a loop at the top so it can be worn on a chain. I consider it the ultimate weapon against dark forces! I only have this ONE, and I will sell it to the first person who emails me at: ShadowboxENT@yahoo.com
THANKS!

SOLD!

Joshua P. Warren
www.JoshuaPWarren.com
---
Copyright 2012 by Shadowbox Enterprises, LLC