FREE
Independent Imaging Analysis
by L.E.M.U.R.-Endorsed Expert
C. Eric Scott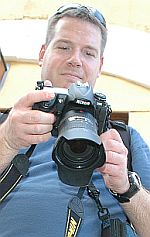 FOR a limited time, we are opening our doors to receive intriguing photos and video clips from around the world for free, professional analysis. It's no easy task to offer professional analysis to such volume, but we're on a quest to find the BEST!
C. Eric Scott has been taking fantastic photos since 1990. He pursued a degree in Aeronautical Engineering for 3 years at The Ohio State University before deciding to change directions and study filmmaking. In 1999, he graduated with a B.F.A. in filmmaking from the University of North Carolina School of the Arts - School of Filmmaking, with a concentration in editing and cinematography.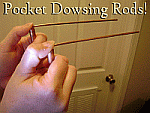 In 2001, Scott met Joshua P. Warren of L.E.M.U.R. while documenting an investigation that Warren was conducting. Since then, Scott has documented many L.E.M.U.R. investigations, including several expeditions to study the cause of the Brown Mountain Lights, in addition to searches for various cryptozoological creatures.
While documenting these investigations, Scott has appeared on shows that have aired on various networks, including the Travel Channel and National Geographic Channel. Scott and Warren have also collaborated on several other projects, including two feature length documentaries and The Dark 30 Tour, featuring Warren, Jim Marrs, and Nick Redfern.
In his years working with Warren, Scott has developed an eye for identifying paranormal anomalies both in photographs and on video. In 2003, he started Digfilm, where his projects have included a variety of video work for clients such as The Ohio State University, Comcast, and the Motion Picture Association of America, just to name a few.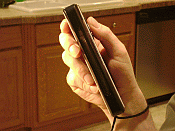 Working in the Washington, D.C. TV industry, Scott has covered historic events like the Presidential Inauguration in 2009, and filmed mainstream interviews of various politicians and personalities. He has been to 45 out of the 50 states and Puerto Rico, and has also traveled to Europe and Central America. In addition to growing up in Ohio, he has lived in Maryland, North Carolina, and in Virginia, near Washington D.C. He currently resides in Asheville, North Carolina where he continues to work with Joshua P. Warren and L.E.M.U.R.

Please be patient as you await a reply to your submission. Keep in mind, Scott gets right to the point and tells you what you have in his opinion!
Send photos and video clips to him at:




STAY INFORMED on NEW DEVELOPMENTS and FUTURE VIDEOS

Sign up for our FREE (and spam-free) e-newsletter at: www.JoshuaPWarren.com



Copyright 2010 by Shadowbox Enterprises, LLC