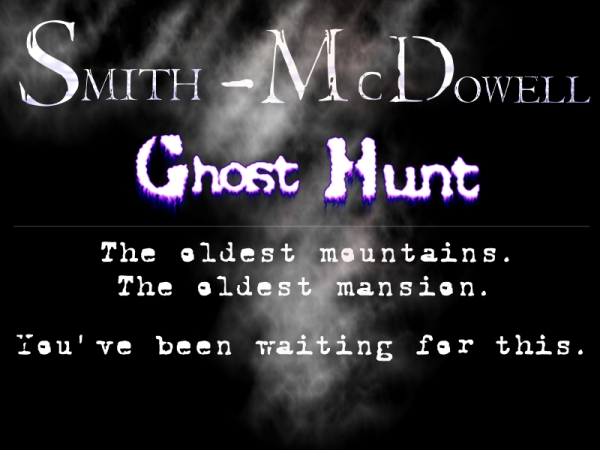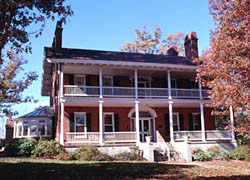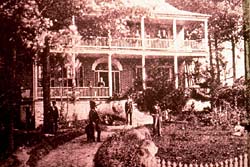 EXCLUSIVELY available HERE:
For those who desire serious paranormal activity . . .
Beginners are welcome, though, and will be trained.
This is the oldest and, perhaps, most haunted mansion in Asheville, North Carolina: the Smith-McDowell House. It was built in 1840, and is home to numerous apparitions. The most notable are those of two little girls, Carrie and Sarah, who died there. But the most frightening specter is known simply as "the Dark One." These are actual photos taken by previous guests: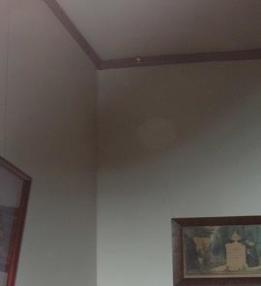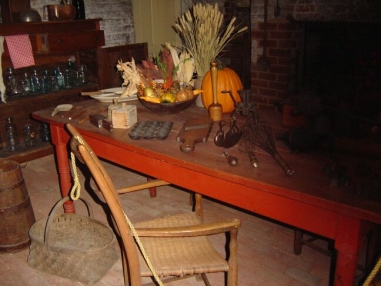 courtesy www.AshevilleParanormalSociety.com courtesy Marti Marfia
The Dark One may be a former slave owner, and those in his presence frequently hear their names called and feel an icy presence. It's common for "him" to touch those who wander into the basement. L.E.M.U.R. has video footage to support many of these claims.
This is a real ghost hunt, so EMF meters will be distributed throughout the group. Do not take this lightly. It's not a "fun house," but a legitimate haunted house—the oldest mansion in Asheville. If you decide to bring a child, that child must be supervised at all times.
During the one-hour experience, you may see things that will change your opinion of the paranormal. We're not sure how long these ghost hunts will be available, so take advantage of them now, while we have access.
You can purchase admission to the Smith-McDowell Ghost Hunt for $15 per person, children included. Or buy a ticket to the Haunted Asheville Walking Tour AND the Smith-McDowell Ghost Hunt (the "Ultimate Ghost Hunt Package") for the discounted price of $28 per adult, $22 per child. The "Ultimate Ghost Hunt Package" is a 2.5 to 3 hour experience you won't forget!
Call (828) 216-3383 for more information, or to make your reservation now.

For directions to the Smith-McDowell Mansion, click HERE.





copyright 2007 by Shadowbox Enterprises, LLC