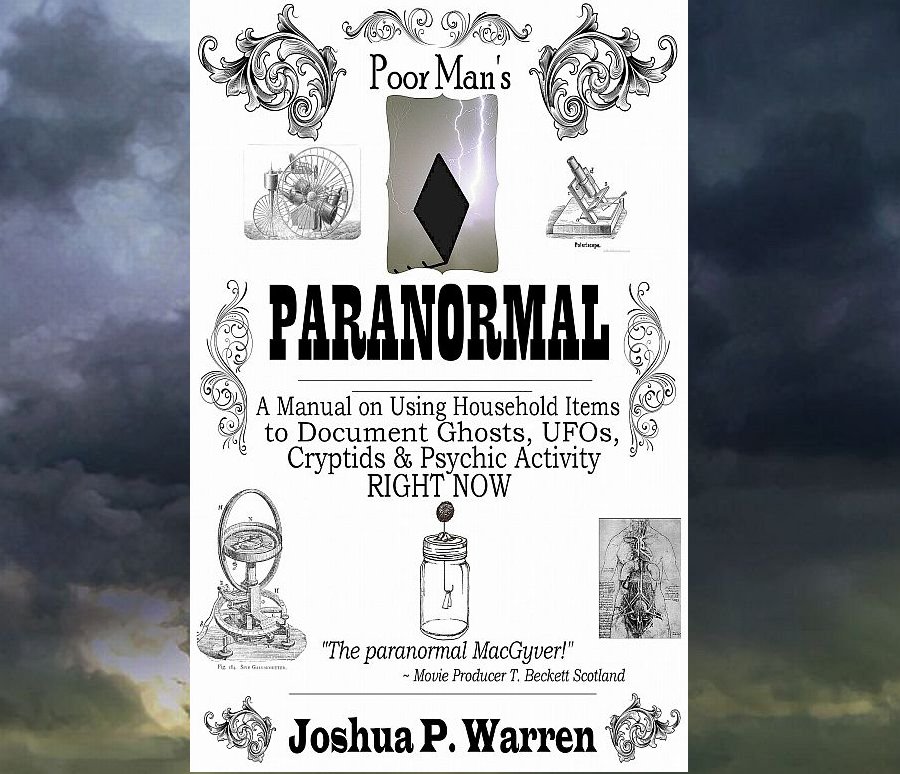 YOU can be a Paranormal Investigator right now!

Contrary to what you often see on TV, you don't need tons of money and fancy equipment to document the unknown. Whether you want to study what's happening in your own life, or start an investigation team, you probably have all you need in your house right now. SERIOUSLY. And this Manual tells you how to use it in language simple enough for a 5th grader.

How can this be?

If, for example, 1 percent of the population had $200,000 worth of hi-tech electronic gear, and 10 percent simply knew how to effectively use the tools currently in their home, who do you think would be most valuable for the field of paranormal research? It's that 10 percent! This is because paranormal activity is so rare, widespread and inconsistent that we require a wide net of researchers to be cast. Now you can be a part of that net. Not only will you spend virtually little or no money, but you'll also enjoy taking just 10 mins to build some of the tools. Some people are even throwing "Poor Man Paranormal" parties, getting together with a small group to build research tools! There are tons of ways to use exactly what you have on hand to become an investigator at a time of need. Luckily, these items can be found right in your own home.

In a down economy, the clear, straight-forward, common sense instructions will allow you to flourish as you document the unknown. And if you have young ones, you'll teach them invaluable fundamentals of science as they enjoy working with you on the easy projects.

One night you may wake up to find paranormal activity at your house. You won't have time to order equipment or call a team. You'll need to use exactly what you have on hand.

See why this Manual has been called "The paranormal MacGyver!"

For example:

Using a phone to capture EVP

Using balloons & light bulbs to detect electrostatic fields

Using AM radios to document UFO interference

Using a flashlight to communicate with "the other side"

Making footprint casts with what's in your kitchen

Creating "ghost traps" using a jar and aluminum foil

Making an EMF meter with a coil of wire and LED

Toilet paper, balloons, bubbles, flour, a wristwatch, etc, are the simplest tools, opening your window to the beyond!

Using a necklace to tap into your psychic ability

Detecting ghosts with a refrigerator magnet and paperclip

PLUS, for this radio promotion, order now and you'll get FREE shipping & handling

AND . . .

I'll throw in this FREE DVD . . .

WARNING: Not for the squeamish

Bizarre Russian Experiments with Reanimation of the Dead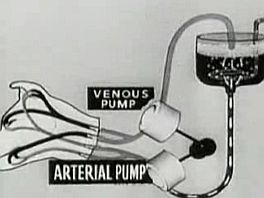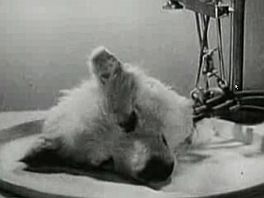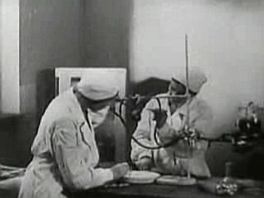 Decades ago, the Russians were cutting animals to pieces and bringing them back to life limb-by-limb. Eventually, they were able to bring entire creatures back. Watching rare footage of these experiments can send a chill down your spine. We DO NOT condone these types of experiments. But ghost research is about defining life and death. We can at least learn from what these Soviet scientists were exploring. This DVD is a gift you won't soon forget!
I am so certain you will enjoy this product bundle that I offer it with a 100 percent money-back guarantee. No questions asked.
To get the Manual & FREE DVD, with FREE shipping and handling for just

$36.95
But WAIT, there's More!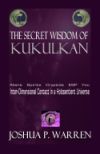 For this show, we have a special combo offer. If you order Poor Man's Paranormal & Free Bonus DVD along with a copy of Joshua P. Warren's new, controversial book, THE SECRET WISDOM OF KUKULKAN, it's just $46.95, including shipping and handling. It explains how dowsing & subtle energy works, the truth about ghosts, aliens, cryptids, psychic phenomena, and how you fit into the mysterious dimensions of life on this planet. You can learn more about the book at www.SecretWisdomBook.com
To buy Poor Man's Paranormal, with the free Russian Experiments DVD, AND The Secret Wisdom of Kukulkan for just $46.95 total, we take payment through PayPal:
But WAIT, there's EVEN More!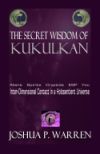 If you order Poor Man's Paranormal & Free Russian Experiments DVD along with a copy of Joshua P. Warren's controversial book, THE SECRET WISDOM OF KUKULKAN, and a pair of portable Pocket Dowsing Rods, it's a total of just $56.95, including shipping and handling. This is the ultimate kit for fun enlightenment and a treat for yourself. You'll hardly be able to wait for it to arrive in the mail.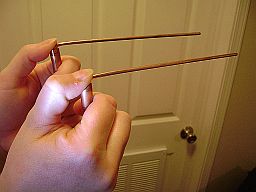 These rods are well-machined copper, and due to nice handles, they swivel easily. We'll also provide instructions to have you dowsing in minutes, plus a nice, felt carrying case (we choose the color).
You can learn more about the book at www.SecretWisdomBook.com and more about the Pocket Dowsing Rods by clicking HERE.
*AND if you buy this combo, we'll also throw in a FREE treat--ESP Psychic Tester software.*

This simple program allows you to test your ESP ability. You choose which symbols you think will pop up next, and the software keeps up with the stats, telling you if you're average, below average, or downright psychic! Once your order is complete, you'll be sent to a link where you can download this to your computer in seconds. That will keep you entertained until your ultimate combo arrives.
To buy Poor Man's Paranormal, with the free Russian Experiments DVD, AND The Secret Wisdom of Kukulkan PLUS Pocket Dowsing Rods for just $56.95 total, we take payment through PayPal:
STAY INFORMED on NEW DEVELOPMENTS and FUTURE VIDEOS

Sign up for my FREE (and spam-free) e-newsletter at: www.JoshuaPWarren.com




===============================================================================

Some helpful content for those who have purchased the Manual

Making an Electroscope:

Making a Thermometer:

The Energy Wheel in Action: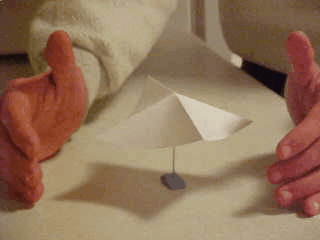 Copyright 2011-2014 by Shadowbox Enterprises, LLC