Brian Irish was born in the rural mid west of Illinois and has lived in East Central Florida and currently resides in the mountains of Western North Carolina in Asheville. His investigation work is based on using the "Scientific Method." He approaches the paranormal from an objective and subjective viewpoint and feels that together they provide a greater understanding of the unknown. He has been aggressively seeking the answers to life's mysteries that have plagued mankind since the dawn of time. Wondering from an early age: what happens to us after we die, what are the origins of Bigfoot, The Loch ness Monster and Moth Man and where do they fit in our animal kingdom and do we have ancestry among the stars? What were the guiding influences behind the Egyptian, Inca and Mayan cultures? There are so many questions that beg to be explained and answers to be understood. This is but a small part of the driving force that fuels his enthusiasm for the study of the unexplained.He is the digital imaging and video specialist for the L.E.M.U.R. (the League of Energy Materialization and Unexplained phenomena Research) Team (www.LEMURTeam.com) based out of Asheville while covering the whole South East. He's been able to capture phenomenal digital images with his digital cameras and outstanding video footage using near-Infra-Red/Night-Shot camcorder technology. Some of these images and video have been sought after by such publications as "Fortean Times," and TV media such as Discovery, History, Travel Channels and local news.

Irish has taken thousands of pictures and hours of video during countless investigations. These include but are not limited to: The Grove Park Inn, The Battle Mansion, The North Carolina State Capitol building in Raleigh, Zealandia Castle, Barley's Tap Room, Richmond Hill Inn, White Gate Inn Bed and Breakfast (former TB convalescent home) just to name a few of the local haunted sites.His extraordinary video and still shots taken of the Brown Mountain Lights of N.C. (www.brownmountainlights.com) have been featured on The Discovery Channel (Mystery Hunters), The Travel Channel (Mysterious Journeys) and numerous local news broadcasts. The Charlotte Observer, The Asheville Citizen Times, The Mountain Xpress and various other local papers also wrote news articles. NPR (National Public Radio) ran a story on the current research into the lights. Their research was also documented in "The Electric Spacecraft" Scientific Journal as well as making the cover which was produced by world-renowned N.A.S.A. Scientist and Researcher, Charles Yost.While holding office of Vice-President, he helped to orchestrate three annual Paranormal Conferences held at the Grove Park Inn in Asheville, North Carolina. This provided the opportunity to teach nearly 200 attendees in live paranormal investigations and giving helpful guidance for imaging and documentation.

In October of 2004, the L.E.M.U.R. Team held their first Paranormal Expedition/Cruise. They took approximately 70 people to Nassau, Bahamas traveling through the Bermuda Triangle and recorded abnormal magnetic readings and documented strange events. He is the main field correspondent for the paranormal talk show, "Speaking of Strange "(www.speakingofstrange.com) which is heard worldwide on the Internet and broadcasted locally.Brian is always busy with an investigative project or image and video analysis that comes to him from all points on the globe. He continues to strive in understanding the mysterious world around us and actively contributes to the sharing of knowledge so that more may understand the state in which paranormal phenomena is in today and where it may be heading in the future.

Brian Irish
Paranormal Investigator and Imaging Analyst
E-Mail: wncghosthunter@bellsouth.net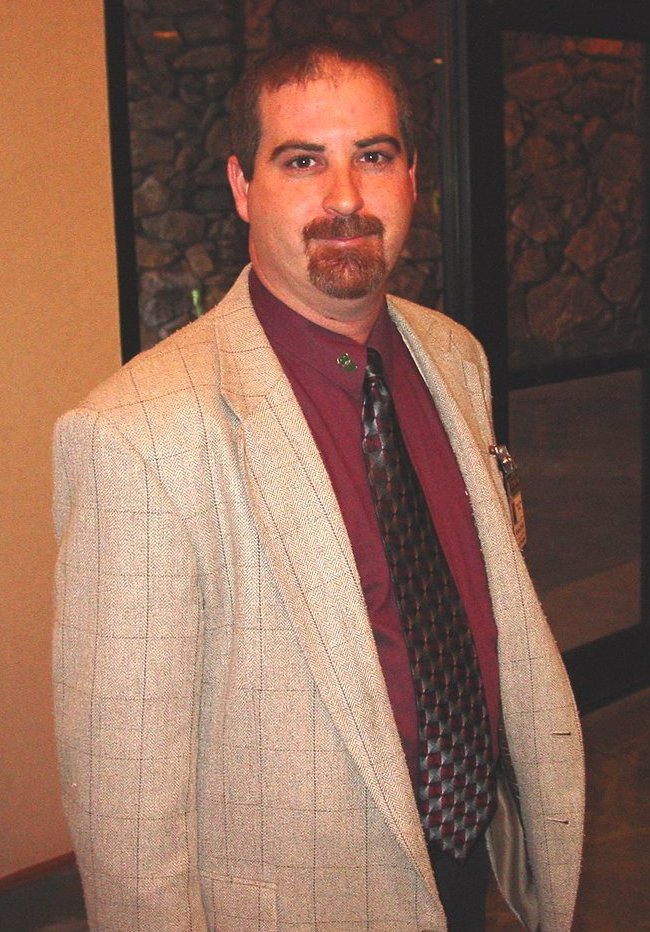 Brian Irish: Paranormal Investigator
Brian Irish is the videographer for the Lemur Team based out of Asheville, NC. Brian Irish was actually the first person "publicly known" to have video footage of the elusive "Brown Mountain Lights."
He Also has an outstanding collection of photographs depicting "paranormal" images.
Also listen for him on the air on WWNC 570AM on the paranormal radio show "Speaking Of Strange." Hosted by Joshua P. Warren. Brian is a live feild correspondant on the air on saturday nights from 7pm to 9pm.