www.WildGhostPhotos.com
The Reynolds Wraith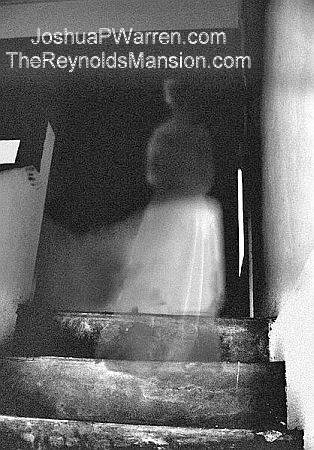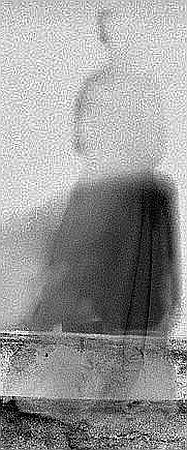 This amazing photo was taken in 1971 at the Reynolds Mansion in Asheville, North Carolina. It is believed to show the ghost of Anne Lee Reynolds at the very top of the staircase. An enhancement is to the right.

Anne Lee was born in 1857. Here is her photo as a young teenager: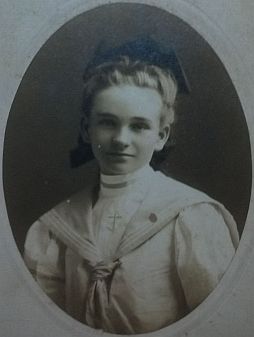 She died in the room directly next to the steps where this photo was taken (now called "Maggie's Room" after the current owner's great grandmother). Anne Lee died in her late 50s, around 1915, yet throughout the decades, her apparition has frequently been seen, on these stairs, as a teenager. We're not sure how she died, nor why her ghost is always seen as a young woman. See: www.TheReynoldsMansion.com or call (888) 611-1156
---

Amazing Imprint from the Civil War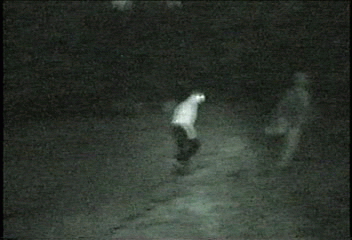 This amazing clip of a full bodied apparation (right) stepping over a non-existant wall at Gettysburg, was captured by Patrick Burke, President of the American Battlefield Ghost Hunters Society, in 2001. www.TrentHallMedia.com
---
Liebeck's Ghost Soldier
This remarkable photo was taken by North Carolina paranormal investigator Richard Liebeck, in the Triangular Field, on the Gettysburg Battlefied, at the Ghost World Conference (July 20-22, 2007). Many Confederate soldiers were slaughtered on this property.
Liebeck used a KODAK DX7590 5mp with a Hoya R72 IR filter. Though he and his brother were alone, to their knowledge, when the photo was taken (during broad daylight), a humanoid figure, resembling a solider, appeared to the right of the frame when the IR filter was used.
It was taken on Sunday, July 22, at 5:10pm. They also measured strong magnetic surges around this time using a Tri-Field Natural EM Meter.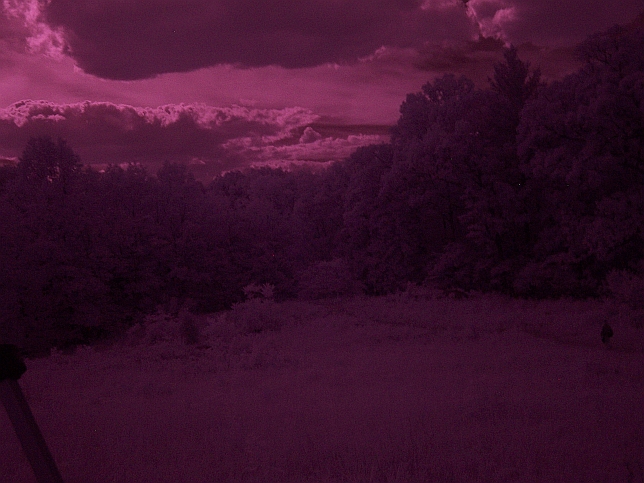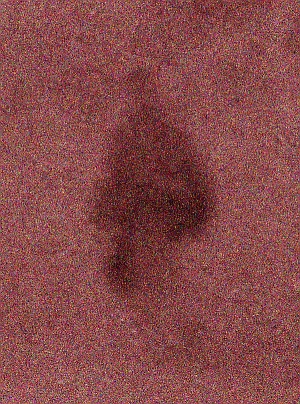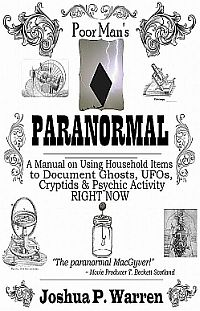 There are 5 more pages of amazing images!