Please be patient.
This page may take a moment to load.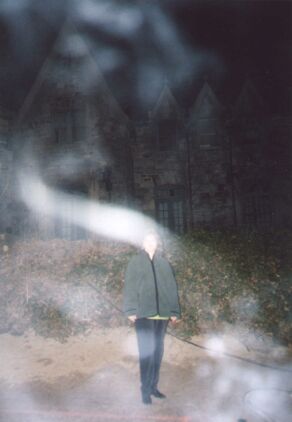 This 35mm photograph was taken at the First Annual Paranormal Conference at The Grove Park Inn Resort & Spa the night of Saturday, January 12, 2002. There is no conventional explanation for the unsettling mist that appeared.
To view more paranormal images, click HERE.